Author: Leo Saunders
3 Reasons Why Giving Somebody a Custom Made Song is the Best Way to Show Them You Care
When asked what we do, we often say "We make people cry… in a good way!"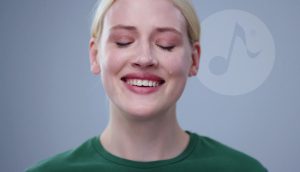 Here's 3 reasons why giving somebody a personalized custom made song is the best way to show them you care…
1. The person you are gifting the song will be amazed. It will touch them in a way that many gifts can't reach.
When you hear a piece of music and it can often transport you back to a particular time, or a particular situation, how you felt, where you were, who you were with.
With a personalized song, the singer-songwriter crafts the song with your memories, places, names, moments, significant dates, the things you like/love about them, even common phrases that are unique to you and your relationship with the person you are gifting to.
To hear that portrayed in a song reaches a whole other level and it makes a person feel so appreciated that you have done this for them, that you hear them, that you really understand them.
Check out this customer reaction:
2. YOU too, will feel amazing!
Our customers always feel incredible when they gift their song to their loved ones.
You literally become a gifting hero – their hero – for taking action to show how much you appreciate someone and have a song made just for them.
Each song created, holds infinite amounts of meaning and they last forever. They are played and re-played continuously by the person receiving them and often get shared with their family and friends.
Kudos to you – serious brownie points and bragging rights earned!
3. You are supporting artists.
At Tuneriver, we want to spread love, joy, delight and connection across the world through the power of personalized songs while giving independent artists an instant revenue stream that can decrease their reliance on other side jobs while pursuing their music career.
Once you've received a song from one of our Tuneriver® artists, you will understand first-hand how incredible their talent is.
You can explore the range of talented artists featured with Tuneriver here.